Heating incubator-Forced air
2018-05-03 | Source:Being | Hits:
From RT+5~80℃
Summary:
The PID controller, with colourful touch screen, clearly shows in every moment the temperature set and that oneinside as well as other parameters.
The forced air circulation, guarantees a perfect air replacement andhomogeneity of temperature in every parts of the chamber.
Features:
●Colourful touch screen controller.
●304 stainless steel,mirror polishing processing,easy to clean and maintain.
●The fan is forced-air convection, with good temperature uniformity and two levels power to shift automatic.
●The shelf design of anti-tilting to avoid the accidents when pulling out the shelves.
●With high-precision thermal temperature sensor,high measuring accuracy and control stable.
●With reserved test hole,the temperature in working chamber can be detected accurately.
●With limited temperature alarm system.
●Programming setting function with 7 periods and 9 steps for each period, which means there are 63 programmable steps in total. (option)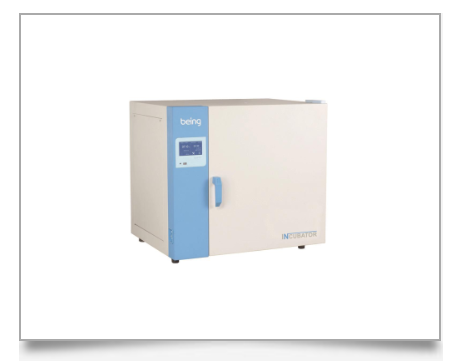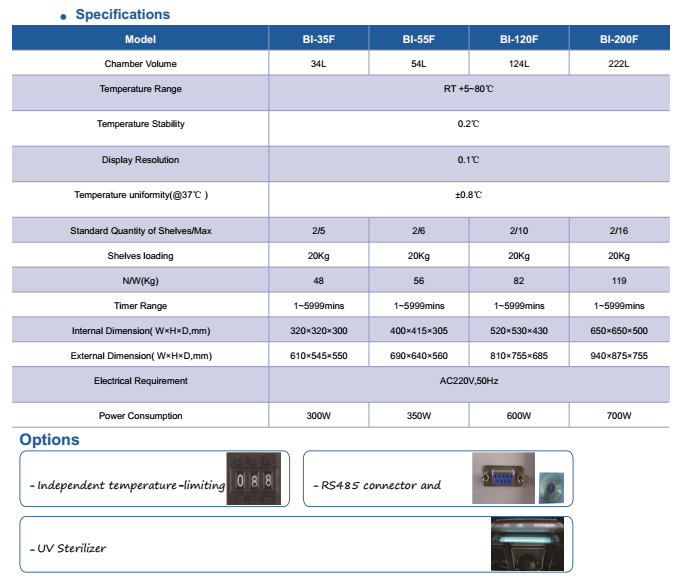 Back >>