Constant Temperature & Humidity Chamber
2018-03-20 | Source:BluePard | Hits:
Microprocessor controller (with timing function)
Summary:
It is equipped with a precise system of temperature and humidity control, which provide various necessary environmental simulative conditions for industrial researches and biotechnology tests. Widely applied in sterile tests and stabilitycheck-up of pharmaceuticals, textile and food processing as well as tests in material, performance, packing and lifetime of industrial products.
Features:
●Polished stainless-steel chamber, semicircular arcs at corners for easy cleaning, and the space between the shelves in the chamber is adjustable.
●Microprocessor controller for temperature and humidity ensures of precise and reliable control
●Imported compressor
●Independent temperature-limiting alarm system ensures experiments run safely.
●Printer connector and RS485 connector are options which can connect printerand computer to record the parameters and the variations of temperature.(option)
●There is a 25mm instruction connection hole on the left side of the chamber for easy testing operation and temperature measurement.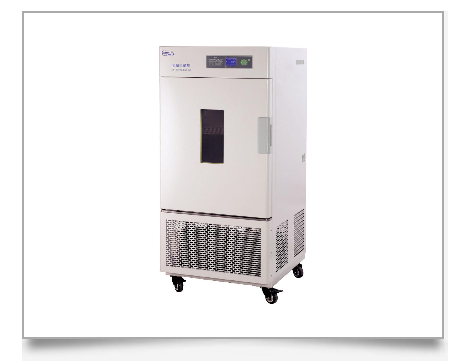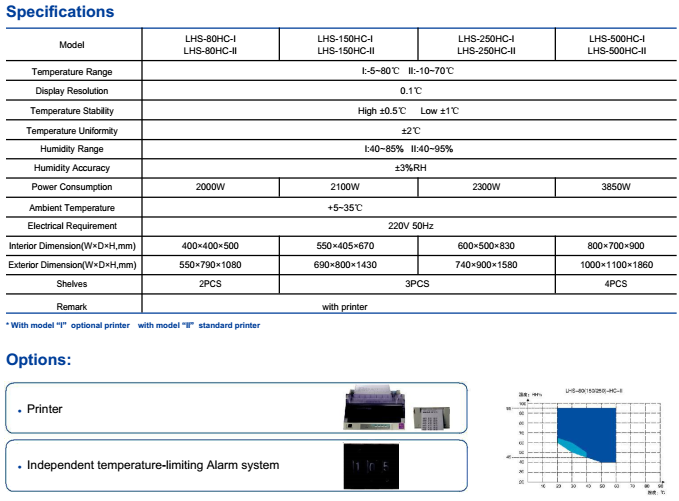 Back >>