Orbital Shaker & Thermo-shaker
2018-03-20 | Source:BluePard | Hits:
Microprocessor controller (with timing function)
Summary:
Widely applicable for researches on bacteria cultivation, fermentation, hybridization, chemical and biochemical reaction.
Features:
●Microprocessor PID controller, with timing function
●Stainless-steel or alnico plate, non-eroding and easy clean
●DC motor with long using life, wide speed control
●The alarm will get off when the real shaking speed is 10% different with setting value, and motor will stop automatically.
●Speed controller ensures smooth start /stop which can prevent the liquid spill to damage the equipment.
●HZQ-50H and HZQ-120H are with heating plate function
●HZQ-50H and HZQ-120H are with LCD screen, programmable controller (18periods with temperature, speed and timing)
●HZQ-50H and HZQ-120H are with over-temperature alarm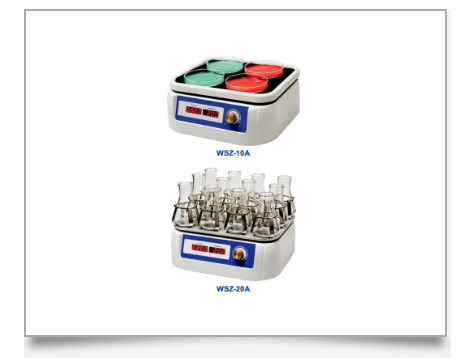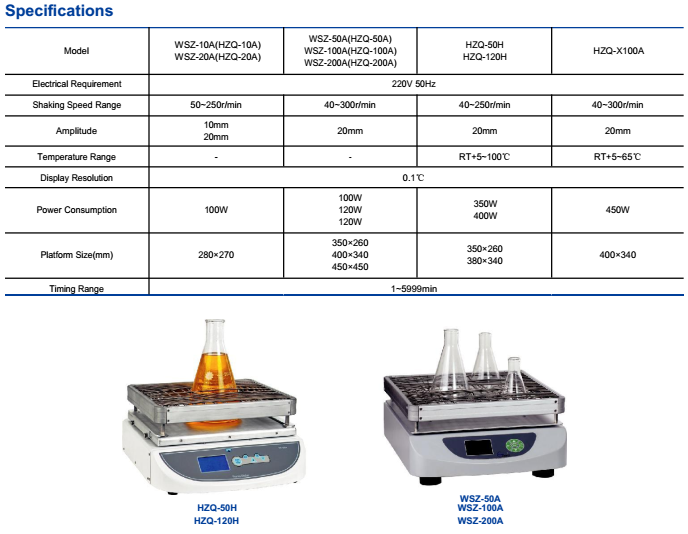 Back >>