CO2 Incubator
2018-03-20 | Source:BluePard | Hits:
With imported infrared CO2 Sensor(Professional CO2 Incubator for Cell )
Features:
●CO2 concentration Restoration Speed
●Polished stainless-steel chamber, semicircular arcs at corners for easy cleaning, and the space between the shelves in the chamber is adjustable.
●Microorganism filter at inlet provides 99% filtration of bacteria and dust (Ф<0.3um) and supplies pure CO2 into the incubator.
●Door temperature controller prevents dewfall on glass door of incubator effectively.
●Independent audible and visible temperature-limiting alarm system ensures experiments run safely.
●Alarm function for temperature difference, CO2 over concentration and concentration difference, door open time, UV working status.
●Auto-controller of fan speed to prevent damage to the samples
●Hot air sterilizing circulation system
●UV light system for periodic sterilization of chamber(Option)
●RS-485 Connector: easy to download and save all the data via RS-485 into computer, and identify problems in time.
●PID controller with large LCD screen ensures precise and reliable control.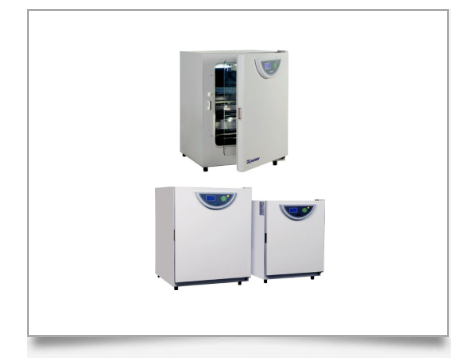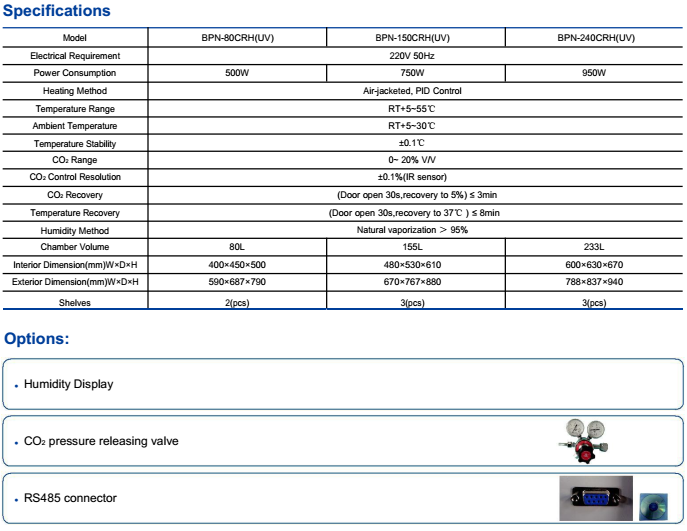 Back >>