Shaking Incubator-LCD
2018-03-20 | Source:BluePard | Hits:
Microprocessor controller (with timing function)
Features:
● Large LCD screen to display more data at same time.
● R134a refrigerant, imported compressor and fan motor.
● Big observation windows.
● 304 Stainless steel chamber and platform, easy to clean.
● There is a 25mm instruction connection hole on the left side of the chamber for easy testing operation and temperature measurement.
● The parameters can be automatically stored in case of power failure, and it will continue run as presetting program after turn on.
● Microprocessor PID controller for temperature and shaking speed with timing function.
Safety:
● Safety door switch, auto pause operation when door is opened.
● Smooth start and stop system prevents liquid spillage.
● Auto-controller of fan speed to prevent damage to the samples.
● Self-diagnosis function, it will display error when failure.
Option:
● Temperature-limiting alarm system, auto switch off when over-temperature.
● RS485 connector or USB interface can connect computer record and inspect the parameters and the variations of temperature.
● Intelligent programmable temperature controller.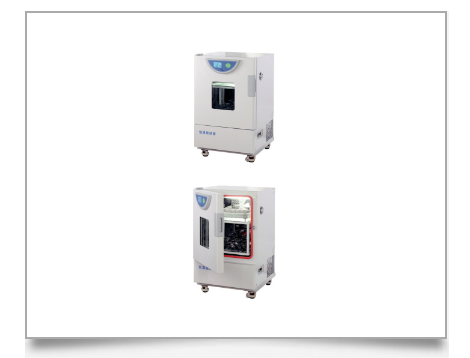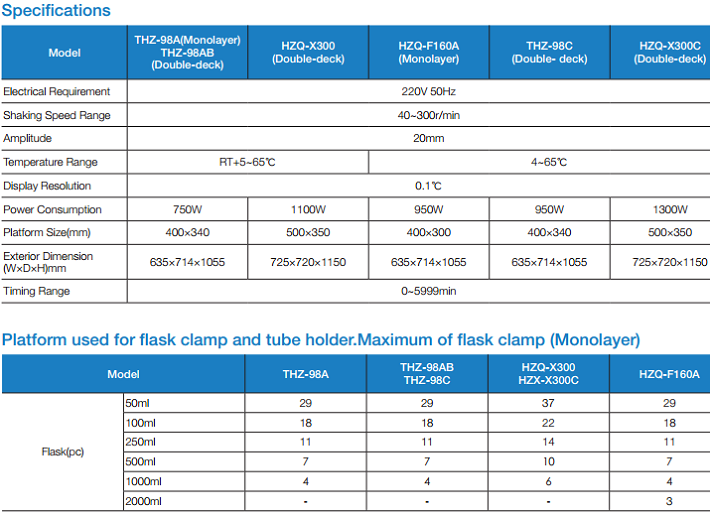 Back >>