Recirculating Chiller-cooling-heating
2019-12-04 | Source:Being | Hits:
Temperature control, incubation, material testing, corrosion testing, cell culture, tissue research, rotary evaporatororbital agitation at variable speeds to affect the growth of cell cultures.
Features
● P.I.D temperature controller provides accurate and reliable temperature control.
● Large LCD display screen and interface provides for user-friendly operation.
● Preset On/Off function.
● Independent circulating pump switch for easy starting/stopping the cycle.
● Easy to set Adjustable Timer. (1 minute to 5,999 minutes)
● Maintenance-free operation with easy to clean surface.
● Both heater and bath chamber are made of corrosion-resistant stainless steel.
● No angle in bath chamber, easy to clean.
● Uniquely designed heating method can up to 80 °C .(BR-H series)
●Programming setting function with 7 periods and 9 steps for each period, which means. there are 63 programmable steps in total. (BR-H series)
Safety
● Temperature deviation alarm.
● Over current protection.
●Independent Over-temperature protection meets DIN 12880 International standard requirements.
● Liquid level display window, through which you can intuitively observe the liquid level in the tank.
Option
● Available RS-485 or USB ports for data collection.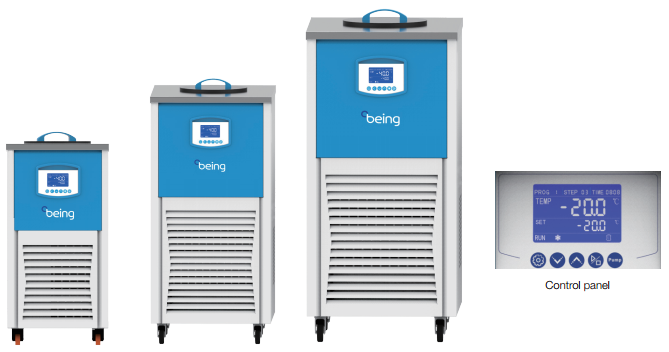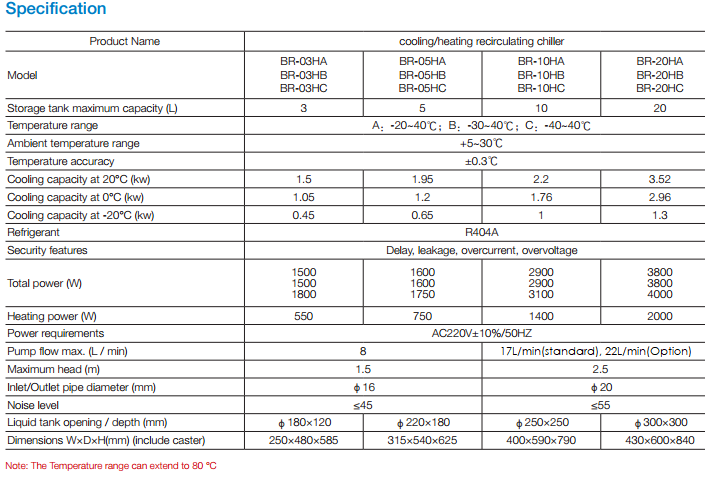 Back >>