Circulating Bath Cooling and Heating
2019-12-04 | Source:Being | Hits:
Provided for precise and constant temperature and auxiliary heating in colleges industrial and mining enterprises and scientific research departments.
Features
●Microprocessor temperature controller with LCD screen ensures precise and relia control, easy to operate.
● No angle in bath chamber, easy to clean.
● Programming setting function with 7 periods and 9 steps for each period, wh means there are 63 programmable steps in total.
●R134a refrigerant.
●With interface to external water bath.
●Easy to set Adjustable Timer. (1 minute to 5,999 minutes)
●Maintenance-free operation with easy to clean surface.
●Both heater and bath chamber are made of corrosion-resistant stainless steel.
●Drain valve makes emptying of bath water fast and easy for cleaning and moving.
Safety
●Audible and visible alarm for temperature and water level.
●Heater alarm, sensor alarm, upper and lower temperature alarm.
●Preset On/Off function.
●Built-in power interruption protection function, automatic run after power interruption.
●Temperature deviation alarm.
●Over current protection alarm.
Option
● Available RS-485 or USB ports for data collection.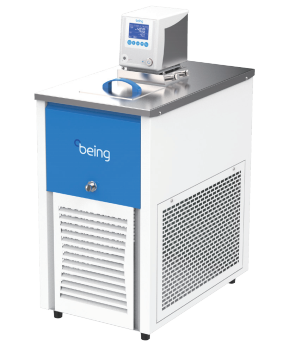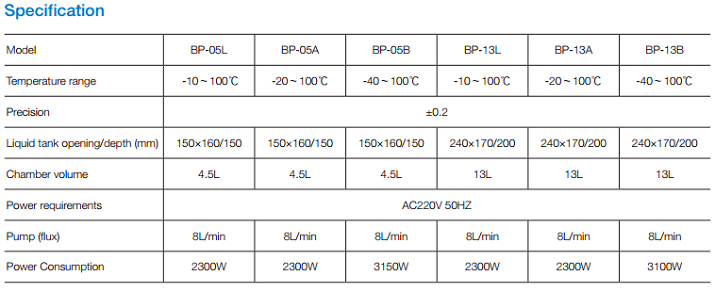 Back >>